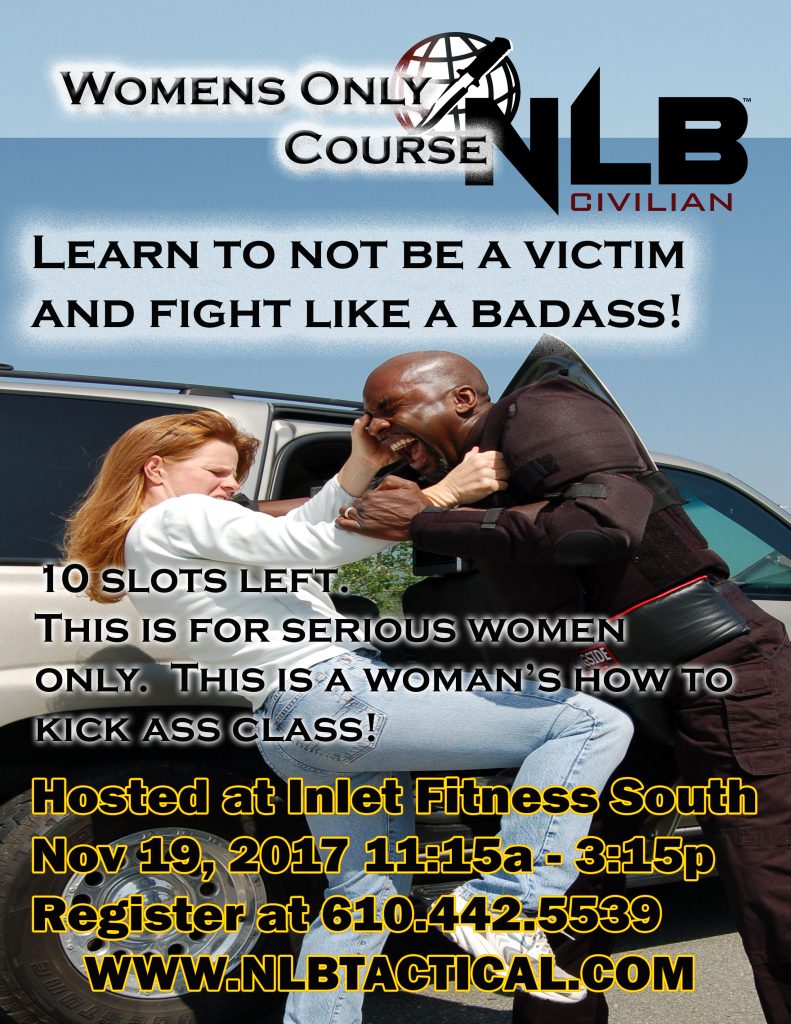 At NLB Tactical since 1999 we've been providing combat tools and training for the Law Enforcement and Military communities. In the last 2 years we've opened up our services to the approved civilian markets, meaning; we just don't teach anybody. You must be qualified and vetted before we will provide threat neutralization training (what we teach is no BS fighting to eliminate hard target threats).

Over the years I've been consistently asked if I would run a women's civilian self defense course of fighting. We ran an open free "Escape to safety" course at the famous Inlet Fitness for both men and women which was a great success and since have been asked to do women courses. In all honesty, I have been very reluctant to do so because, frankly most civilians want to be a badass when it comes to fighting but don't want to do the work necessary to achieve that goal. The truth is it's not easy, you have to put the work in and take the bumps along that journey!

One day while working out at Inlet Fitness a gal came up to me and started talking about wanting to put together a course for women. However, I've heard this 100 times before so in my mind I said, ok, we'll see. This gal was apparently serious because she hunted me down the next week and followed up with a phone call as she said she would! Long story short she did a large part of the work in putting this course together. She assembled a group of women that were serious about their personal security and were ready to train hard and pay for their training. I can't tell you how many people want quality training not only for next to nothing but want it delivered to them with very little work done on their part. Working with her was refreshing.

I'm very pleased to report every woman in this class pushed hard the whole 4 hours! Let me remind you this is not an easy course. This course is run at the same pace that we would have any L/E or MIL force protection unit run at. Yes of course the tactics are different but the pace and intensity is the same. 

Please watch this video and congratulate these women on their accomplishment, they all did excellent. This module is part 1 of a 3 part course which will result in a certificate of completion and mindset shift that is permanent and lasting! However if you can only one or two of the module you will be served well. One that will make these woman unmistakably someone you really don't want to mess with if you're intent on bringing them harm!

Please pass the word on about this course as it is an excellent beginning for any woman in obtaining confidence in their personal security. This is a fit for the work place, team building events, church groups, fitness groups, woman groups, civic groups, anybody who is serious about their personal safety or the safety of the ones they love. 
REGISTER:
Registration must be in advance. No walk on's.
Cost: $135.00
Date and time: November 19, 2017 11:15 am – 3:15 pm
Call us or email and we'll be glad to help. 610.442.5539 or info@nolieblades.com.
Feedback from first course.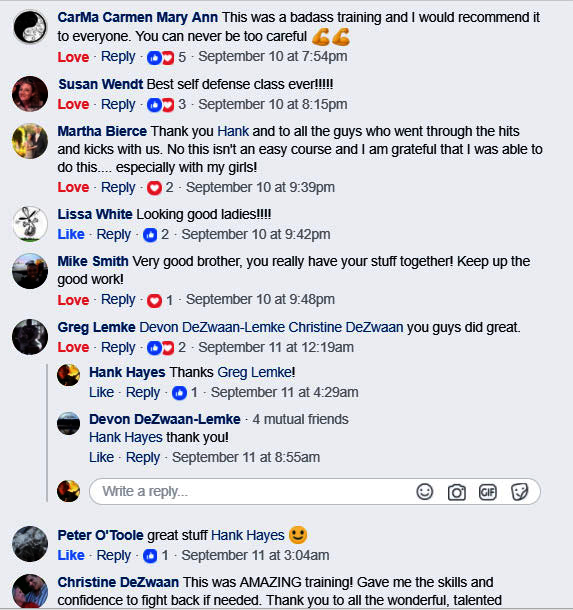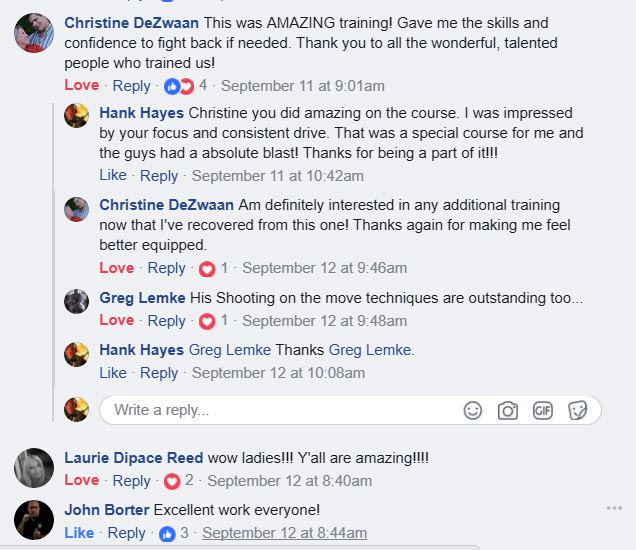 Comments
comments