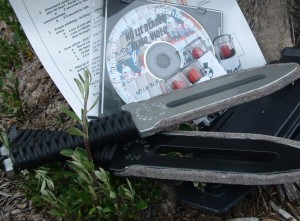 The Series One training knife can act as a double edge blade and also a single edge by just prepping one side for training. The benefit of a marking knife system is real time, immediate, accurate and memorable feedback that one can measure, resulting in information on how to be a better warrior right on the spot.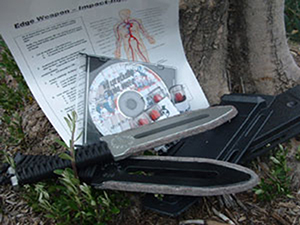 Standard Series One trainer – No Lie training kit.
Two Series One Training knives
 The blades shaft is 356 Alloy mold crafted aluminum.
The felt is SEA level 2 industrial felt
The handle rap is military grade nylon para cord which is hand tied and fused under heat lamps.
4 Marking Sticks
Training & Usage Instruction Guide
Impact / Injury Chart
NLB Demo CD
Uncategorized
Comments
comments