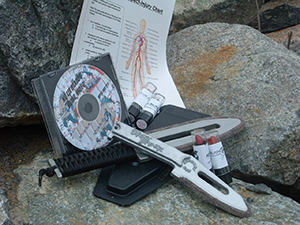 This training knife set is for the teacher or student that is looking for both a single edged training knife and a double edged training knife in a training knife set.
The first training knife that No Lie Blades designed was the Series One training knife and it was designed specifically after the Military's double edge first gear weaponry which is the equipment that is part of Military issued gear. Our thought was to make our first product basically fit all needs. The second training knife, the street trainer is a single edged training knife.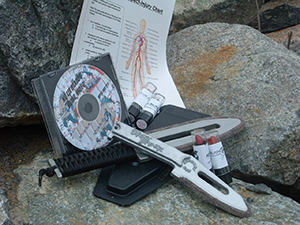 Standard Series One and One training knife set – No Lie training kit.
One Series One Training knife
One Street Trainer Training knife
The blade shaft is 356 alloy mold crafted aluminum.
The handle rap is military grade nylon para cord which is hand tied and fused under heat lamps.
4 Marking Sticks
Training & Usage Instructional Guide
Impact / Injury Chart
NLB / Demo CD
Uncategorized
Comments
comments