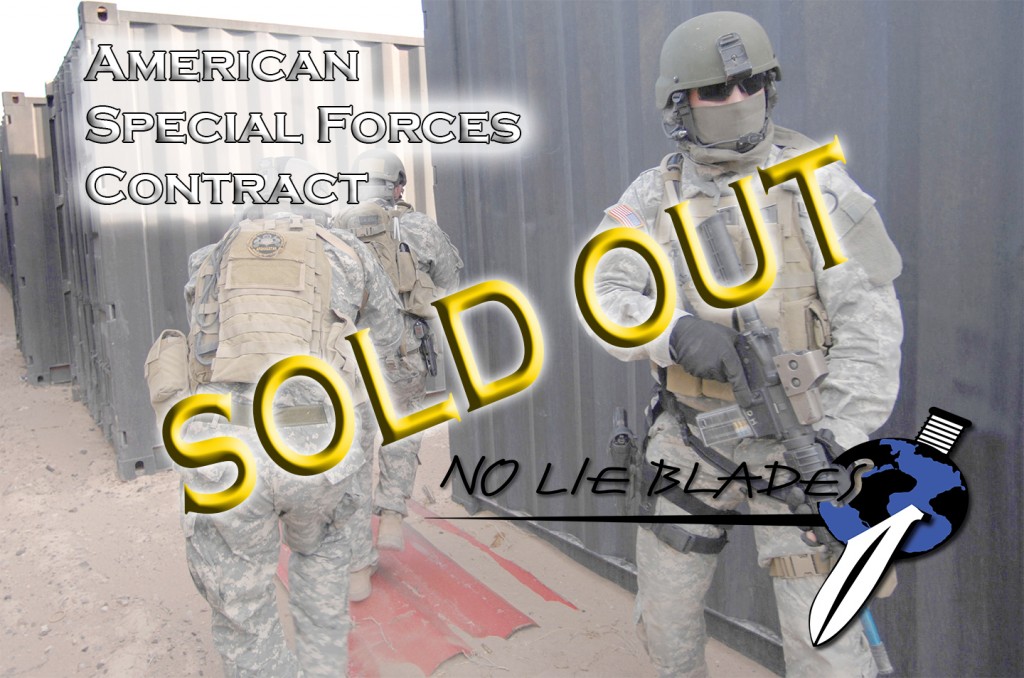 No Lie Blades has officially been awarded and sold out a 5 day Tactical combat course to an American Special Forces Command.
No Lie Blades is a global leader in Edged Weapons and Tactical combat in close fighting.
Because this is a classified training Special Forces training we cannot disclose what branch or team this is. If you are a military command and are interested in finding out more please email from your command email account then we can schedule a phone conversation to discuss training options info@nolieblades.com.